I have to admit that overhauling a Vienna Regulator is a quite pleasant job.
A real Vienna is always weight-driven because unlike a spring, a weight provides a consistent power source and due to that a Vienna regulator rarely is timeworn or frayed in bearings and wheel axles. So in most cases the movement just needs to be taken apart and cleaned properly, oiled and adjusted. Commonly, they strike the hours and half hours on a gong or as in this case, the small hammer head hits on a long metal rod, that is attached at the back of the case.
The movement has a deadbeat escapement, which gives better accuracy as the 'scape wheel is not forced to recoil slightly with each beat of the pendulum, as happens with the more common anchor escapement.
Majority of Vienna Regulatord were not made in Austria but in Germany. The Gustav Becker factory is one of the most known manufacturers.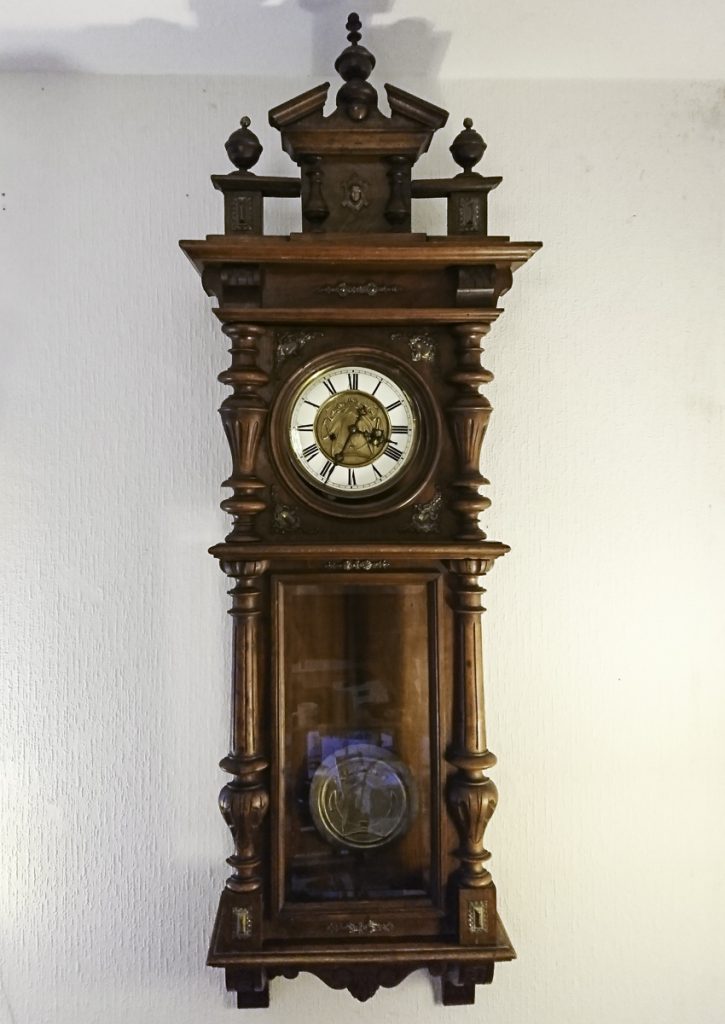 And some shots from the entire overhaul