We are all different people and we measure/read the time in many different ways. Either it is by a smartphone, the TV, public clocks, asking someone about time, the old grandfathers inherited classic Longines, a simple plastic gas-station watch or an expensive prestige watch. Anyhow we all need, in some way to be uptated with time. Time surrounds us wether we want to or not.

Welcome you also to show out your favorite timekeeper here on Chronologica.se!
1. Just send 2-3 photos. One photo of you and one with close up of the watch.
2. Write shortly about your self and your favorite watch.
3. Send to mail@chronologica.se or DM on Instagram, chronologica.se (enclose a link to your Instagram, Homepage or Blogg if you want)
Done!
⌚Tomas/Chronologica & Omega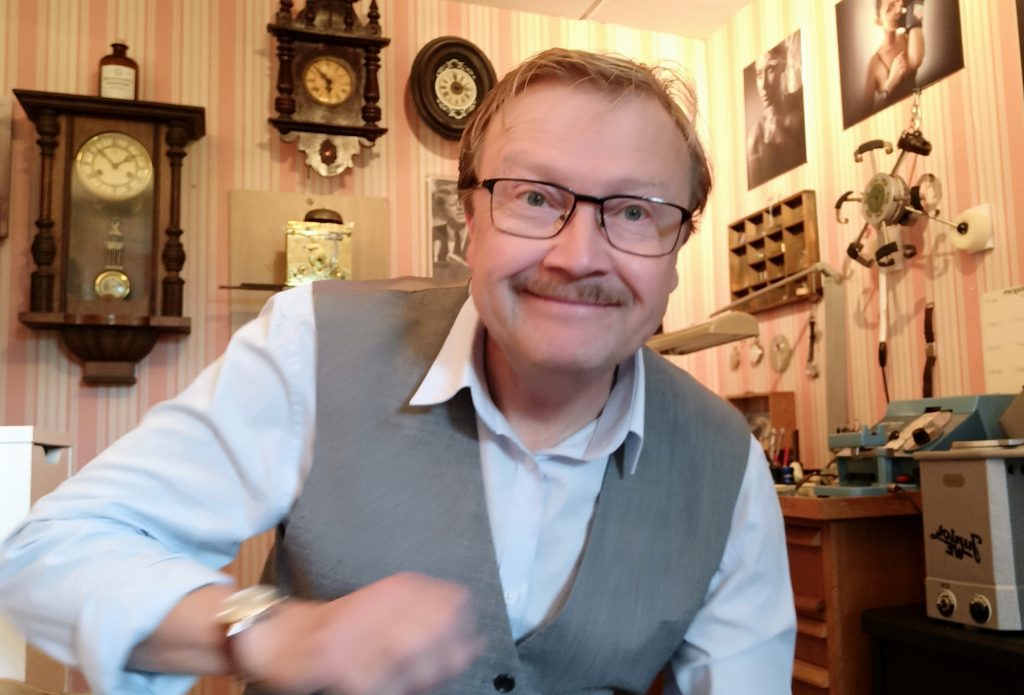 Tomas Schenström has been working as a watchmaker since he finished Urmakarskolan in Borensberg in 1996. He has also been to Rolex training courses a couple of times in Geneva.
"Beside modern watchrepairs, vintage watches has a special place in my heart. The nice and slow beat of 18000 vibrations per hour movement, that is music to the ear indeed."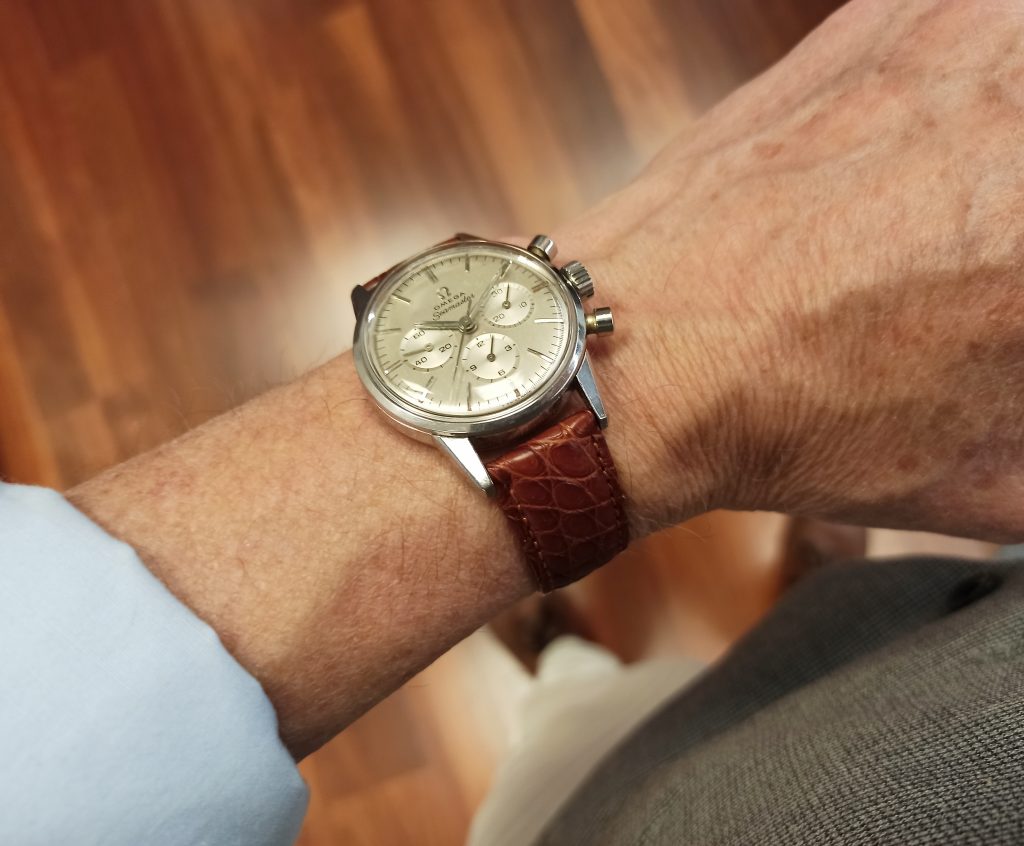 ⌚ Erik & Oris

I am very happy to welcome and present my first guest and friend Erik, together with his favorite watch. This is actually also Erik´s toolwatch and his companion on high altitudes.
Welcome to visit him on Instagram.
"My name is Erik! I am an airline pilot in the Philippines and my favorite watch for flying is the Oris Pro Pilot Big Crown. I have only been an avid watch enthusiast recently but i find myself more and more interested in different time pieces. I love the Pro Pilots easily readable dial and simple yet elegant design, perfect for keeping track of time during flights! And not to mention the ever so reliable Swiss made Oris movement. I can just keep looking at it as time flies!"
⌚Daniel & S-Force

Proudly presenting my second guest and friend Daniel. This guy is a dedicated Chef who really enjoys food ? in different ways. Get inspired by his cooking on Instagram Dagge's mat .
" I like bigg stuff and one of my favorite watches is the 50 mm THUNDERBOLT 1st ED. The original Thunderbolt fighter was nicknamed 'the Jug' (juggernaut). A time ago Swole O'clock changed the brand name and became S-Force." Check out more on S-Force watches.
⌚ Ondra & Seiko

Cool ? my third guest is from Czech Republic. Ondra has that small mechanical skills for sure. Future as a watchmaker maybe? Follow him on Instagram.
" My most favorite watches is slightly modded Seiko skx. I've changed the seconds hand to an orange one to match the orange "diver's 200" text plus double domed Sapphire crystal for better readibility of the dial. It's my daily beater. I wear it almost every day. You get much more than what pay for. I don't own a lot of watches but I love the ones I have."
⌚ Giorgia & Rolex Day Date
Yes! More women in the world of watches indeed! Let me present Giorgia Mondani. Giorgia is a very influent businesswoman and she is very active on the social media. As she told the New York Times in her interview, she has always loved watches and she had to fight to enter a male-dominated world. She soon emerged as a key figure in the market, by being a top member at the frequent business meetings around the world – without forgetting the daily management of her publishing house.
Giorgia Mondani & family are authors and leading publishers in the watch field. Many popular books about Rolex, Omega and Patek Philippe are released through Guido Mondani Editore.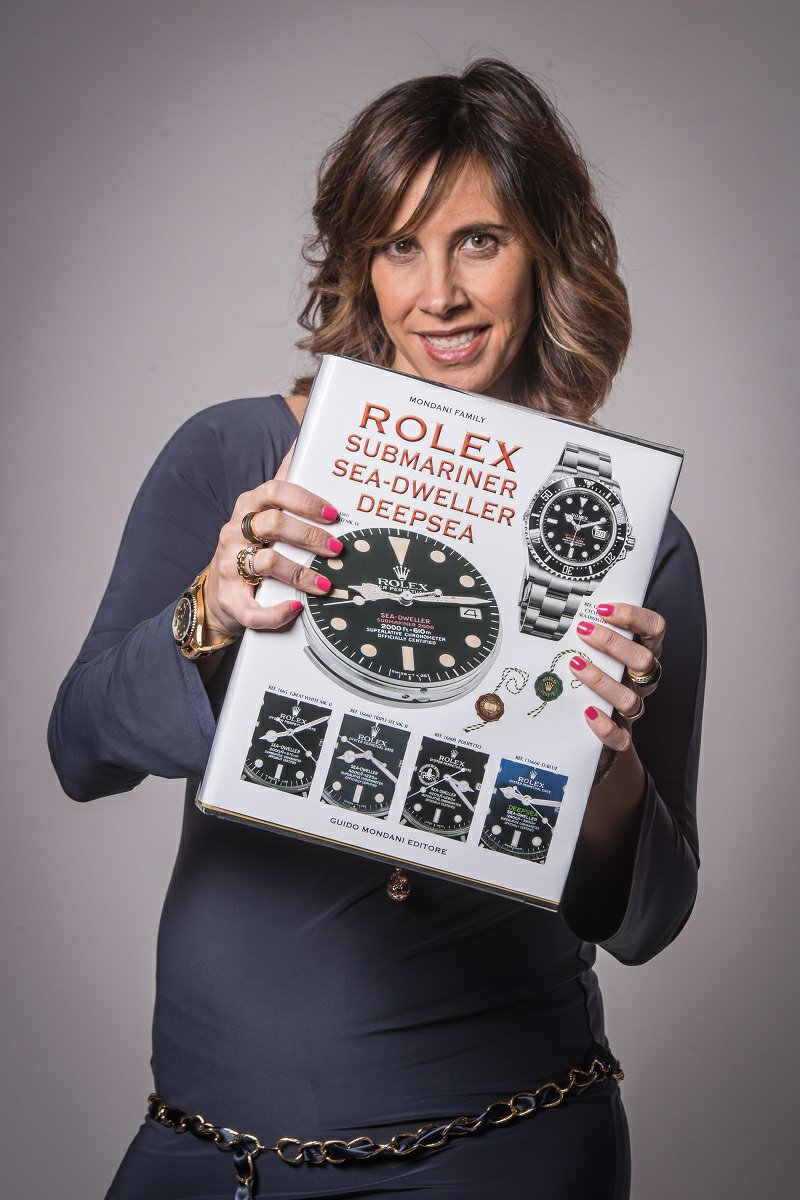 Giorgia's absolute favorite watch is actually the wedding gift watch. A Rolex Day Date that has a very special place in her heart.
" A Rolex! I opened it to find my own dream wedding watch: a Rolex Day-Date Ref. 118238 in yellow gold that I had seen a few months ago in Parma, and had fallen in love with. I could not believe it! The Day-Date model is one of my favorite Rolex typologies because I find it very comfortable and useful: it is a precious watch that tells you the time, the day of the month and the day of the week. Everything I need to know is on my wrist now."
Grazie mille Giorgia for being my very special guest here on People & Time!
Follow Giorgia Mondani on Instagram and on the website
⌚ Anton & Omega Seamaster 300 "WatchCo"
It´s been a while here on People & Time indeed but today I am happy to present Anton! A true enthusiast and a very serious collector of vintage watches. We had a project together and that was to build an Omega Seamaster from WatchCo parts. Check out my latest blog post.
"My interest in collecting watches started in 2012 when I first discovered the Rolex Submariner. I just fell in love with the design of the watch and the different iterations of the model. Unfortunately, I could not afford one then so I bought a homage watch of it instead. It was all nice and shiny with crisp lugs, no text or logo on the dial, just plain. I enjoyed the watch in the beginning but after a while I started to dislike it – it lacked character and even though that it was perfectly made – it was still dull. I felt that it was too basic, I wanted something with more soul and something that was more of a tool watch, so I started modding it to give it a more aged look. I softened up the lugs, tried to scratch the ceramic insert, even baked the dial so that the lume would get some patina. What I realised then was that I actually wanted a vintage watch. I started looking for vintage diver watches on Ebay, joined watch forums and this is how my watch journey begins."
"One of my favourite watches of all time, a real grail – is the Omega Seamaster 300. This diver watch is a real masterpiece of design and combines both practical yet sophisticated features. One of these are the sword hands – a feature that brings us back to the biggest icon in military watches – the MilSub. The watch I present here is a so-called "WatchCo" version of the watch, basically assembled of newly produced parts with an old 552 calibre movement. The design is over 50 years old, yet it doesn't feel outdated at all. If I would design and produce a watch now, it would definitely look like the Seamaster 300."
Follow Anton and his passion on Instagram
⌚Anders & Apple Watch
Of course my brother in law has his obvious place here on People & Time. Welcome Anders!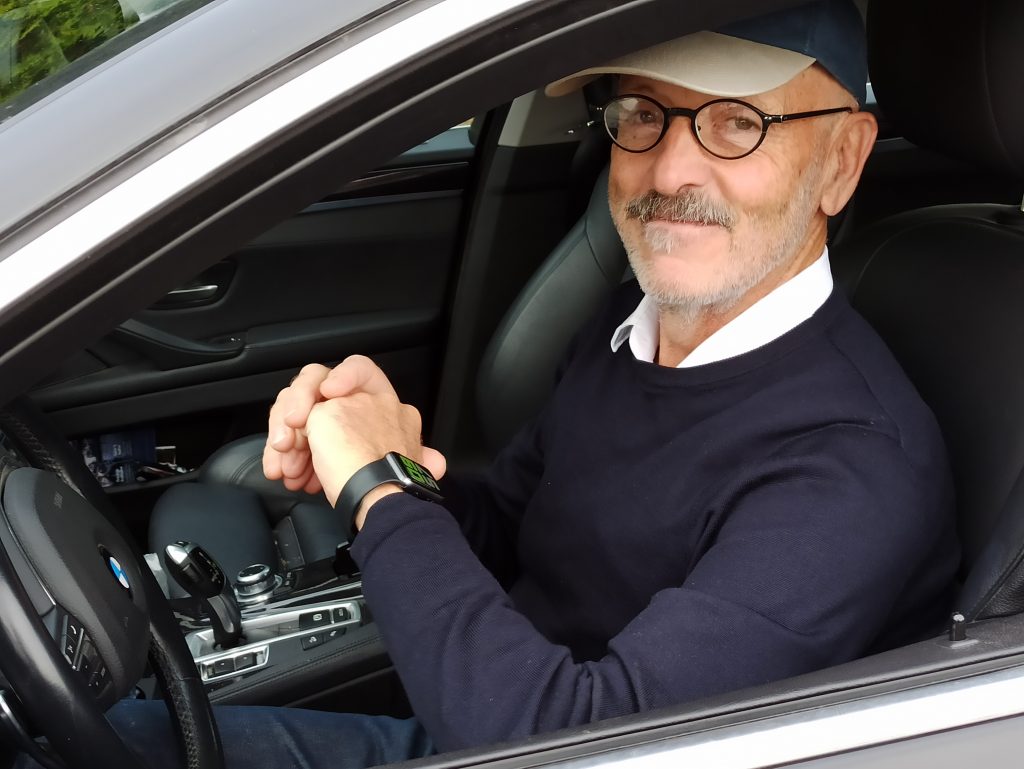 "I'd like to own a Rolex, for sure. My watch is as far from a Rolex as a watch can be. Still, I Iove my Apple Watch. It will probably take another 100 years until it counts as vintage though. It's packed with technology and can host limitless number of apps and features. However my primary use of it is still to monitor the time. Which can of course be presented through many different watch faces. For example by Minnie Mouses hands pointing at minute and hour but also telling me the time together with a nice "Good Morning", "Good Afternoon" or likewise, depending of the hour of the day. My grandkids love that feature.There are all other kinds of really usable bells and whistles in the watch and it's more or less a mini-version and extension of the mobile phone in my pocket. Beautifully engineered high technology. No moving parts except for the digital crown and a side button. I'm a tech-nerd and my background as a developer of Ericsson mobile phones and compliant internet services is probably contributing to the fact that I love this watch."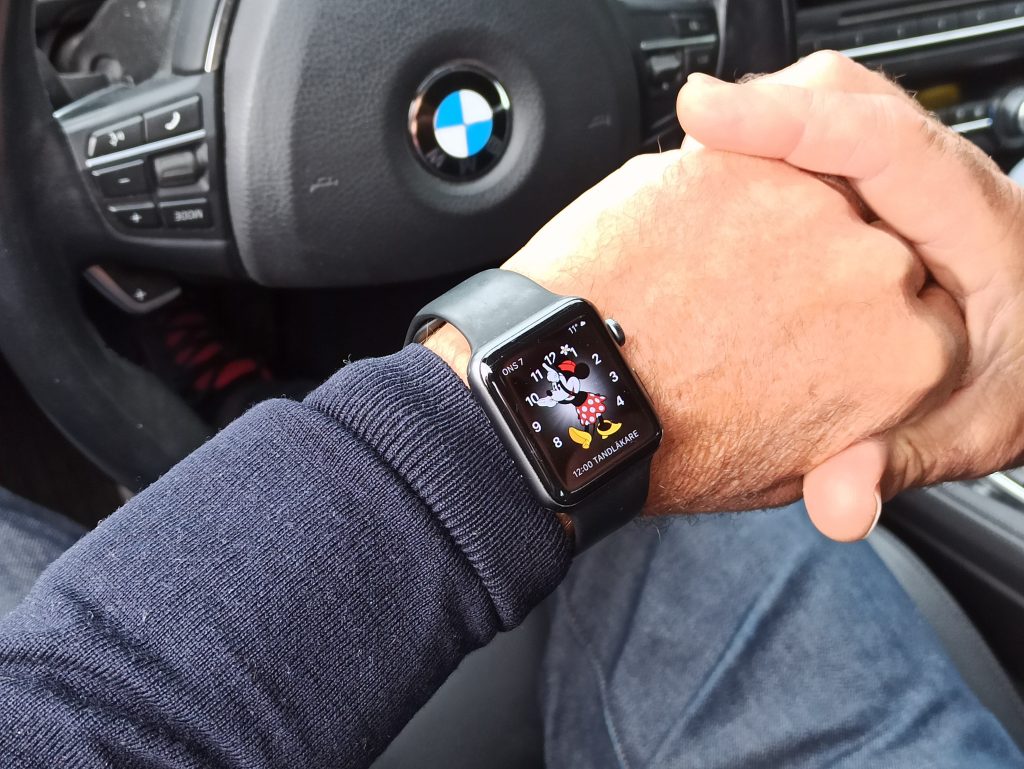 Thank you Anders for your interesting contribution to P & T. See you later on for a beer m8.