Got my hands on one of the very last Rolex Datejust 36 reference 116200, before replaced with the new reference 126200.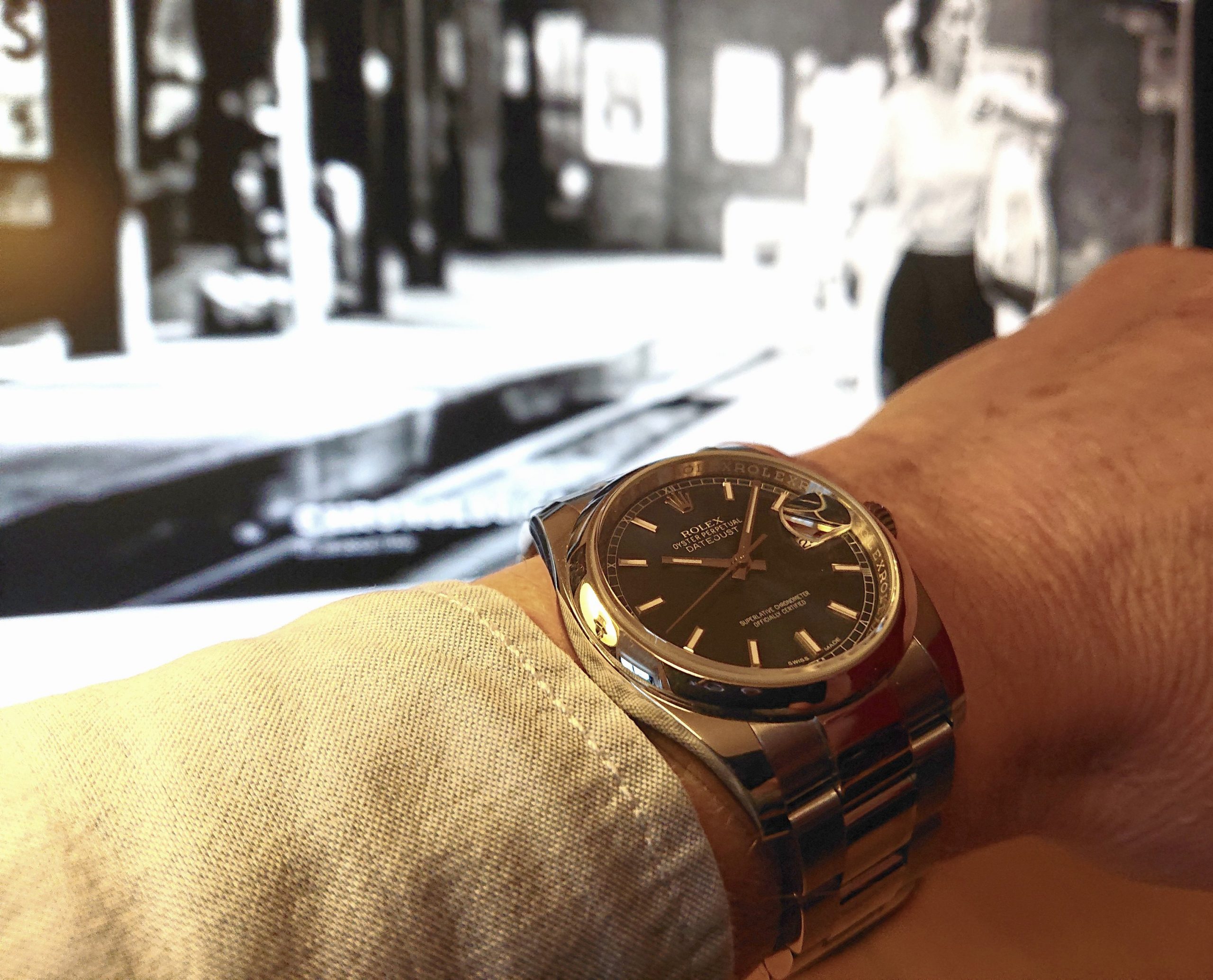 The 116200 was equipped with the reliable and robust calibre 3135. The 3135 was introduced in 1988. Since that time it has done a great job inside Rolex watches. Now it is successively being replaced by the new 3235 calibre. The power reserve is now increased to approximately 70 hours. That is achieved by longer mainspring and to make it fit inside the mainspring barrel, the walls of the barrel had to be made thinner. During service the entire barrel with mainspring has to be replaced. That 70h power reserve is great for people who wants to have their watch running even on a Monday morning. Me as many others have no problem at all to start up a new week with winding up the watch and synchronize the hands and date. Why leave the car in the garage with the engine on for couple of days? That is because it's comfortable maybe? ? A big advantage with the new 3235 is a ball bearing in the oscillating weight, which will reduce the friction dramatically. The rotor axles in the previous Rolex calibres were many times worn out to early and caused problems with the watch running. Well 3235, the future will tell how good you actually are.
3135 more info on Bob's watches and visit also Rolex web to find out more about the new 126200.