I got my hands on this beautiful piece of watch history. Jaeger-LeCoultre E501 Futurematic with the calibre 497. The 50s were for sure significant times of the mechanical watch innovation and development. All times before the quartz revolution that overflowed the world.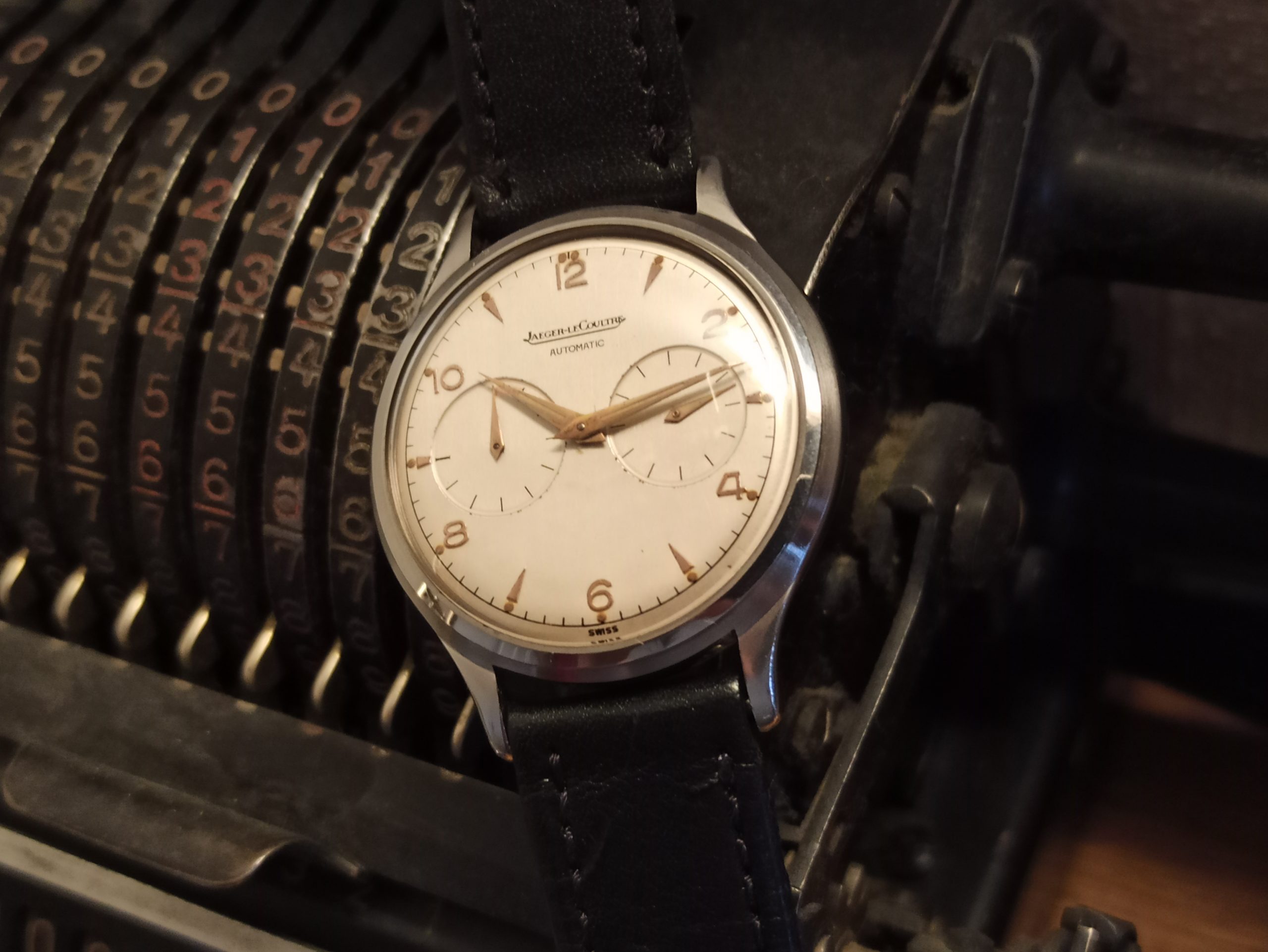 Calibre 497 automatic system features a rotor that swings bidirectionally through an angle of about 19 degrees and reversed forth and back in a bumper. Therefore the watch requires more kind of sideway motion to be wounded. From inside it sounds like something is loose but fully normal and understandable. Actually I tested it on my watch "carousel" Bergeon 5511 cyclotest but with bad result. So don't be scared of my shaking of the Futurematic.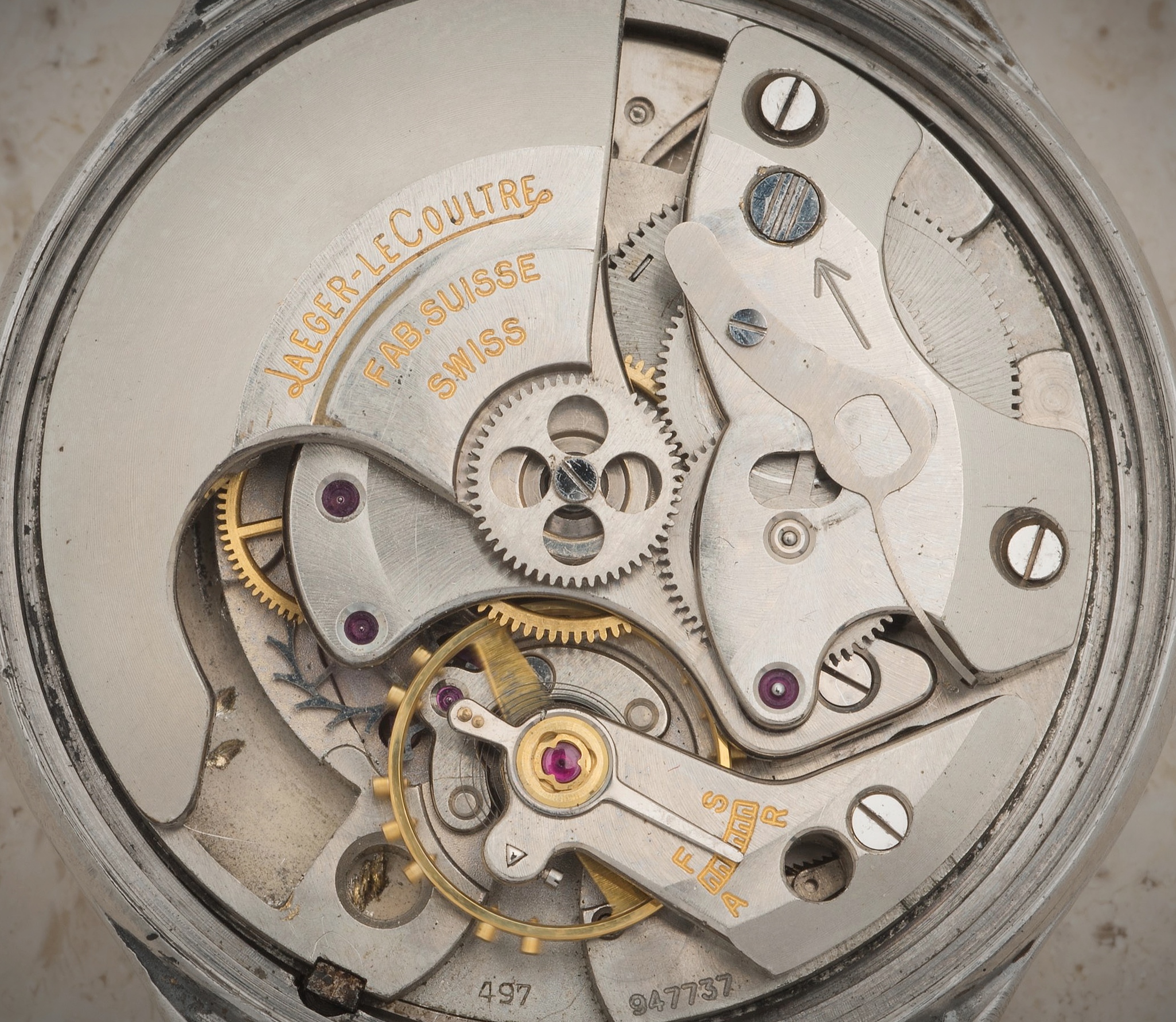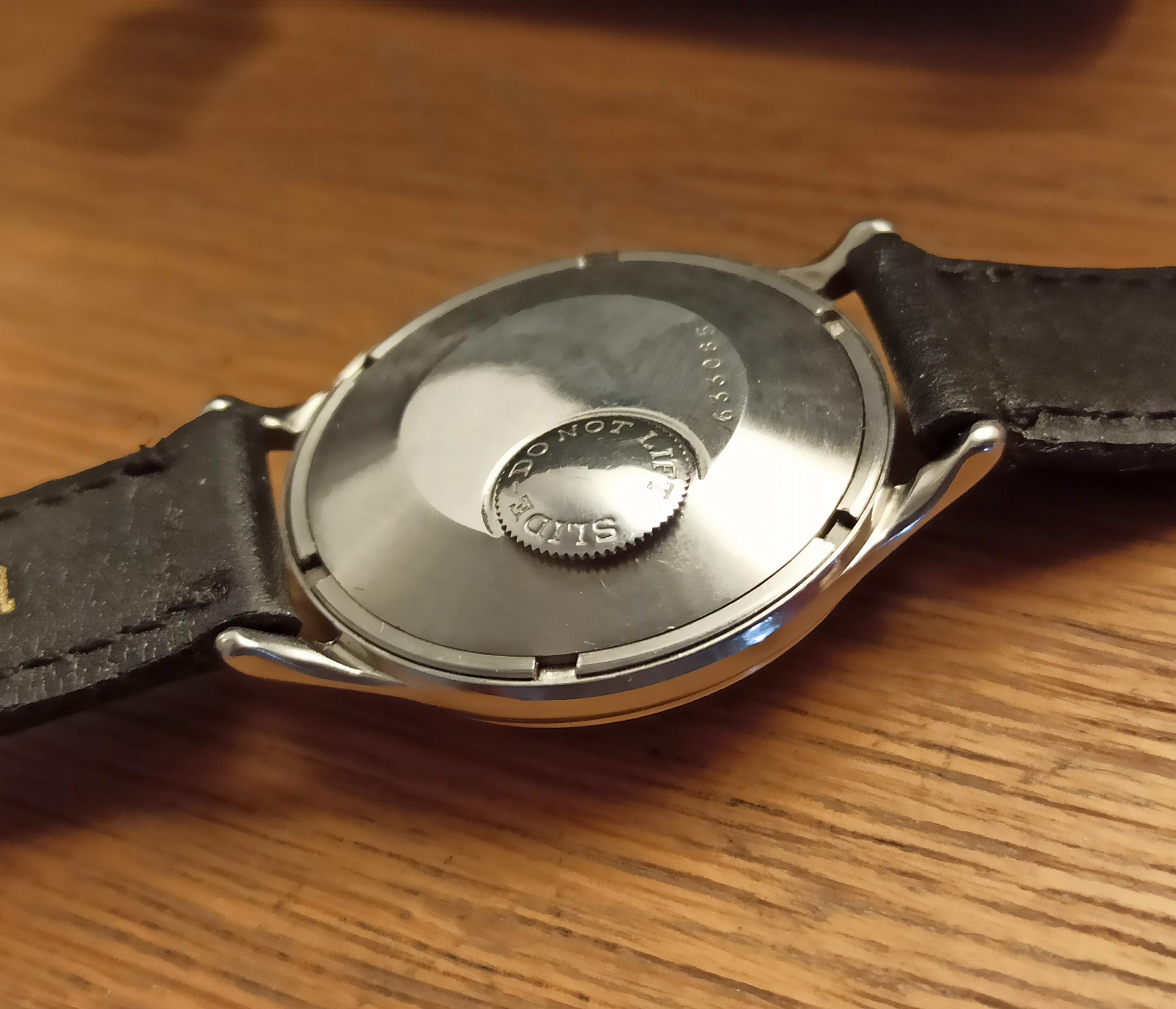 In a very future matic manner, at these days the watch didn't had a traditional winding- through the crown- system. Also the setting of the hands function was designed by a sliding button on the back.
Yes it is easy indeed to get in love with this beautiful Jaeger-LeCoultre Futurematic. Well unfortunately it has to be returned to the owner after a minor adjustment of the setting mechanism.