Beautiful Ebel advertise from 1956. Ebel is a Swiss luxury watch company, founded in 1911 in La Chaux-de-Fonds, Neuchâtel, Switzerland by Eugene Blum and Alice Levy.
Well even the traffic wardens were very classy indeed.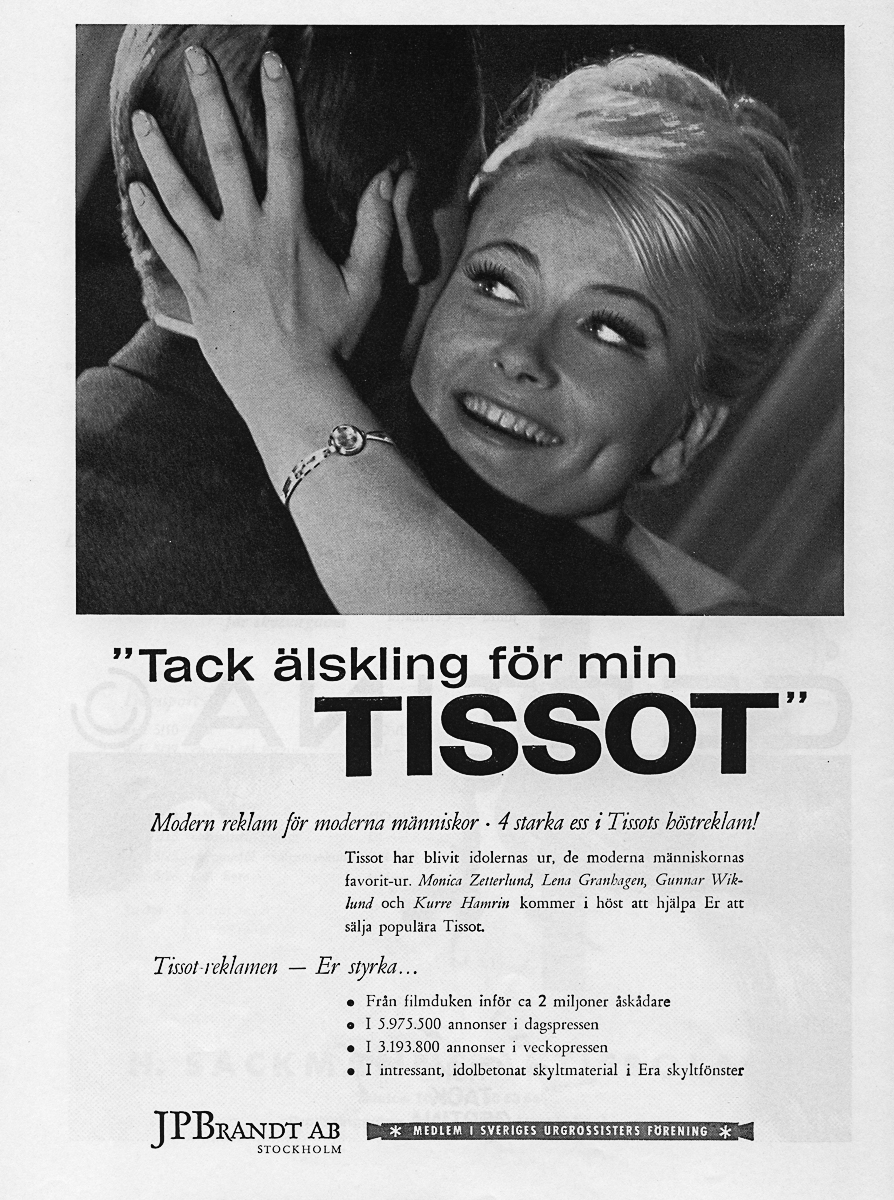 Here a Tissot ad with our beautiful and talented actress and singer Monica Zetterlund. Unfortunatelly she is no longer in life but will be rememberd through her beautiful voice.

Good design stays forever and like this beautiful Longines that will never be out of time. If you want to buy and search for a Classic Watch it will probably look similar to that Longines from the 50s, for sure.