In the 80s there was a guy who owed me some money, 300 kronor by the way. He was out of cash so a trade was suggested. He offered me his watch to set off debt. It was a Seiko divers watch. I still own and use it from time to time among my other modern turtles like the SRP777K1 that still is in production. The movement is calibre 4R36 and in comparison to the old 6309 the 4R36 is a "hacking" movement, with ability to stop the watch and second hand by pulling out the crown all the way. That gives you a possibility to synchronize the time to another time piece or time reference. The Srp777k1 is also 1mm larger than the old 6309 that measured 44 mm in diameter.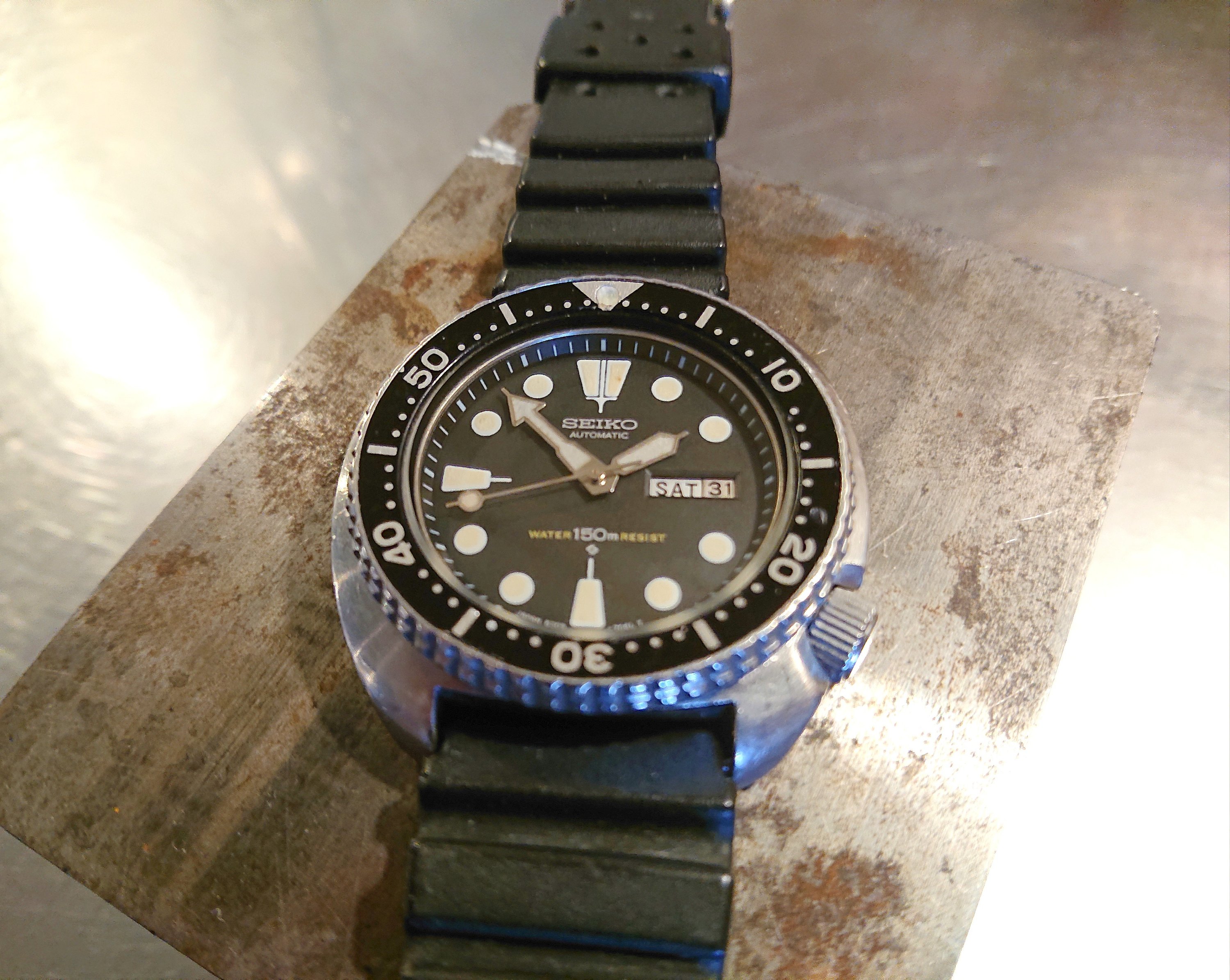 A time ago my old 6309 stopped working so I had to do a repair and because of the age a complete overhaul was needed as well.
First of all a non working movement must be repaired and cleaned also of course. But if the issues are not found and fixed it won't help how clean the movement is. Many people think that just cleaning a watch will make it work. Yes in many cases yes but if the movement is worn out or some part is broken it will not be enough to just clean it.